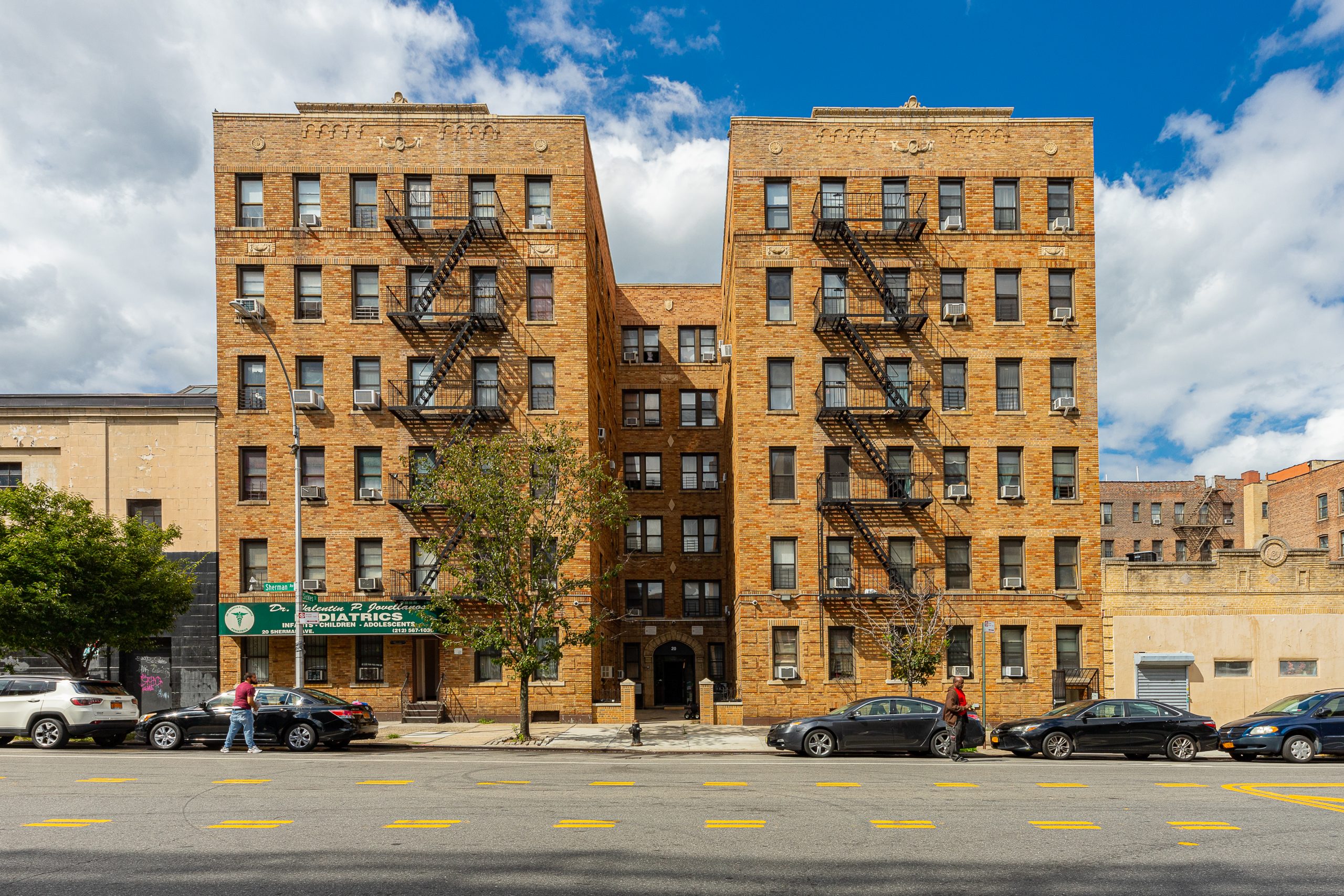 20 Sherman Avenue
Sherman Avenue between Fort Tryon Park at Broadway and Arden Street
Inwood
prewar elevator apartment building
| | |
| --- | --- |
| Asking Pricing | $7,850,000 |
| Type | Multifamily |
| Neighborhood | Inwood |
| Properties | 1 |
| Lot Size | 9,812 SF |
| Zoning Code | R7-2 / C2-4 |
| Size | 41,000 SF |
| Stories | 6 |
| Units | 43 Units |
| Air Rights | '-- |
Investment Highlights:
Meridian Investment Sales is pleased to present exclusively for sale 20 Sherman Avenue, a prewar elevator apartment building totaling 41,000 gross square feet in the flourishing Upper Manhattan neighborhood of Inwood. This well maintained building features a total of 41 apartments and one commercial space. Apartment layouts consist of 26 one-bedroom units and 15 two-bedroom units. With average monthly rents of approximately $1,500 and an array of unit sizes, the property offers secure income just steps from Fort Tryon Park and public transportation.
Containing a total of 138 rooms, 20 Sherman Avenue offers exceptionally large units with average sizes of nearly 900 rentable square feet. The elevator building is currently 95%
rent stabilized with $38,900 in preferential rents, providing substantial future upside to potential investors. Current ownership has substantially improved the property in recent years including significant upgrades to the elevator, boiler, compactor, and intercom system. Complementing the renovations, a significant amount of the building's units have recently undergone renovations, increasing the property's desirability in an ever-growing area.