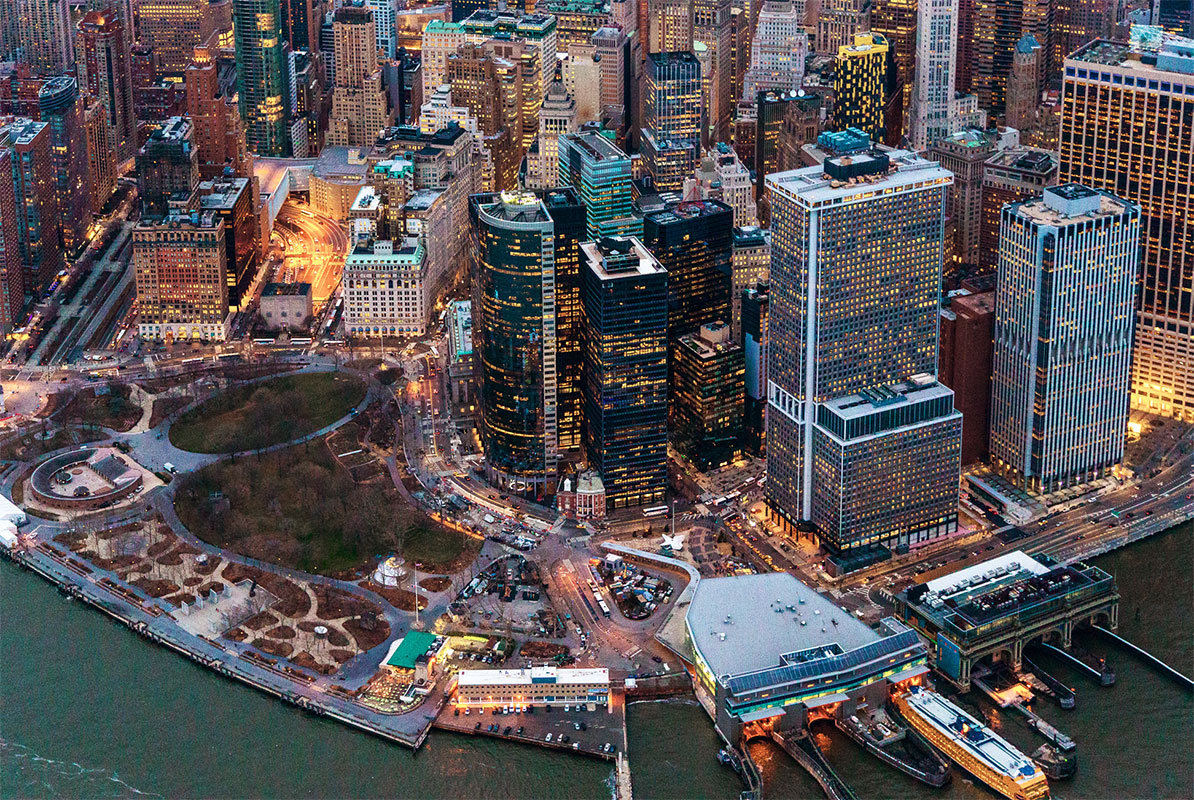 We Keep Financing
Meridian's immense national transaction volume affords us an exceptional vantage point from which to view real estate capital markets.
Contact Us
Welcome to Meridian Capital Group
Meridian has arranged financing for many of the country's leading real estate investors and developers. The experts on our in-house underwriting and placement teams tailor creative, best-in-class solutions for our clients' unique needs.
Clients benefit from our long-standing relationships with more than 250 traditional and non-traditional lenders, including local, regional, and national banks; CMBS lenders; agency lenders; mortgage REITs; life insurance companies; credit unions; private equity funds; and other specialty finance firms.
Meridian's expedited process and unbridled creativity allow us to quickly close transactions regardless of size, location, or complexity.
Meet Our Capital Markets Team
Meridian's people define us and are our single greatest differentiator in successfully negotiating premium terms and navigating the market on behalf of clients to achieve successful outcomes. Meridian's deal teams service clients and execute with a tireless tenacity, which has become a hallmark of our business and has allowed us to become America's Most Active Dealmaker. Shouldn't you be working with Meridian Capital Group?
Meet the Team
Financing Solutions
Property Types
Multifamily
Multifamily loans have historically constituted a substantial component of our business. Over the past five years, Meridian has arranged more than $136 billion in financing for multifamily properties nationwide, ranging from individual properties to multi-building complexes and multi-state portfolios consisting of thousands of units.
Office
Meridian has financed many of the most prominent office properties in the country, totaling more than $22 billion over the past five years. Meridian's deep understanding of the operation and economics of office properties allow us to diligently analyze and structure financing solutions for even the most complex assets, including leaseholds and full repositioning plans.
Retail
Over the past five years, Meridian has arranged more than $10 billion in financing for a broad array of retail properties nationally, including storefront, urban and suburban shopping centers, regional malls, and new innovative and experiential concepts. Our deep understanding of retail property economics allows us to advise the most sophisticated clients on the most efficient terms available based on each property's characteristics and capital requirements.
Mixed-Use
Meridian has arranged more than $8 billion in financing for mixed-use properties over the past five years and advises many of the most prominent owners of these dynamic properties. Our urban and in-fill market expertise allows us to provide clients with optimal financing solutions for properties whose income stream is derived from a variety of uses.
Co-Ops
Meridian's dedicated co-op team has arranged more than $5 billion in underlying mortgage financing for co-op properties over the past five years. Our unique co-op program focuses exclusively on the underwriting and placement of underlying co-op mortgages, providing co-op boards, managing agents, and co-op advisors with access to the broad array of specialized lenders in this space.
Hotels
Meridian has arranged over $5 billion in financing for the full array of hospitality service levels and has negotiated financing for the development of new hotels, repositioning and re-flagging of older hotels, as well as acquiring and refinancing existing hotels. Our experience underwriting these operationally intensive properties, with our deep understanding of major hotel flags, allows us to bring transactions to market efficiently and effectively.
Senior Housing and Healthcare
Since the group's formation in 2011, Meridian's healthcare and senior housing team has closed over $13 billion in financing for independent living, senior communities and other senior housing assets nationally. Our seasoned experts have the acumen to analyze the administrative complexities of this property type and offers the most effective financing strategies available through their strong network of specialized lenders.
Industrial
Over the past five years, Meridian's experienced industrial property specialists have arranged more than $6 billion in financing for a broad array of industrial, flex, and logistics properties throughout the United States. Our market and operational knowledge of industrial properties allows us to negotiate financing for the development of new facilities as well as the acquisition, refinancing and repositioning of existing ones.
Development Site
Meridian's substantial expertise in the complex world of development spans numerous market cycles, property types and geographies. By constantly monitoring real estate capital markets and truly understanding the risk-adjusted returns of each deal, Meridian has helped developers bring numerous landmark buildings to fruition.
Loan Options
Refinance
Meridian's business was built on working with top-tier, long-term ownership. No other intermediary has the depth of experience or the vast lender relationships that Meridian enjoys in arranging permanent financing. By serving as the de facto origination arm for many of America's most active balance sheet lenders, Meridian can offer unique programs and preferred terms for our clients.
Acquisition
Meridian represents many of the most active investors and developers in the United States, and over our 30-year history has arranged financing for some of the largest property acquisitions, including significant single assets as well as vast portfolios in multiple states. Where certainty of execution is tantamount, our clients rely on us to obtain the proceeds and terms required for mission-critical property purchases.
Construction
Meridian has arranged construction financing for a broad array of property types across the United States. Our experts analyze the project's stage of development, expected construction period, assumptions and projections to tailor financing to meet each developer's specific needs, time frame, and business plan.
Recapitalization
By acting as an advisor, Meridian fully understands the structure and value of each asset and therefore can advise clients on complex capital stacks, partner buyouts and sales or recapitalizations of partial interests.
Bridge
Meridian advisors appreciate that real estate opportunities often require bridge financing to facilitate a quick closing or to capitalize on a short-term market fluctuation. We access interim financing solutions in accordance with a client's business plan and stay closely engaged until the permanent financing stage.
Repositioning
Meridian knows the value-add marketplace and has raised debt capital for many transformative repositioning projects at properties across the U.S. Our intimate knowledge of the redevelopment process allows us to negotiate flexible financing that aligns with each project's timeline and budget.
Mezzanine
Meridian's structured finance team has extensive experience in the negotiation of mezzanine financing for a broad range of property types. Our advisors work with clients, senior and mezzanine lenders to properly structure subordinate debt to support each project based on its individual merits.
Equity
Meridian's broad network of equity sources stems from 30 years of acting as a trusted advisor to many of the most prominent real estate investors across the country. Through these unique connections, Meridian is able to raise equity quickly by understanding how each party operates, their return hurdles and where they are best matched with sponsors.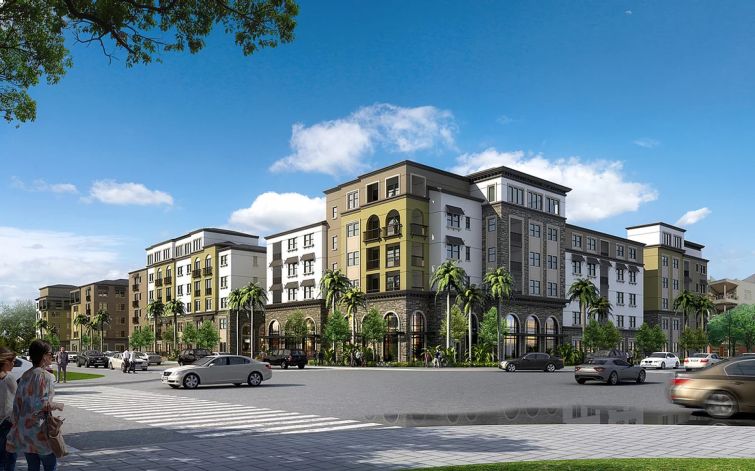 Mack Real Estate Credit Strategies Provides $263M in Construction Financing for Cali Apartments
TA Partners has landed a $262.5 million debt package to complete two planned multifamily projects in Southern California's Orange County, Commercial Observer can first report. Mack Real Estate Credit Strategies supplied the five-year, full-term interest-only construction loans for Milani Apartments and Pistoia Apartments in Irvine, Calif., which are both currently under development. Meridian Capital Group arranged the transaction for the 658-unit portfolio […]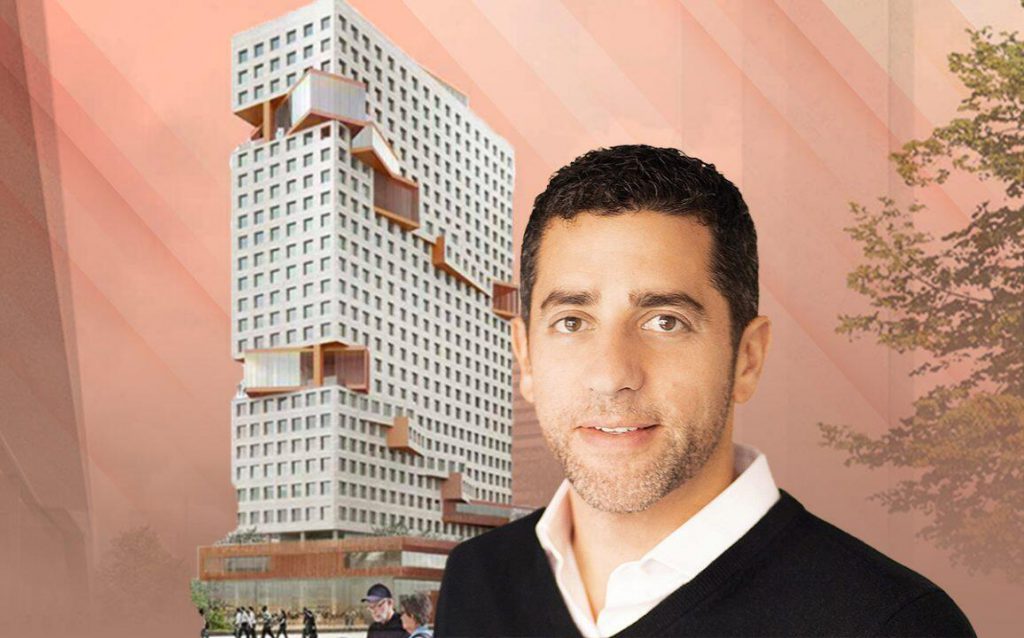 Slate lends $137M on W'burg rental development
The investor group that bought The Collective's development site in Williamsburg landed a $137 million loan to finance the project. The Loketch Group, the Joyland Group and Meral Property Group secured the capital from Slate Property Group's lending arm, SCALE Lending, to finance the acquisition and construction of 555 Broadway.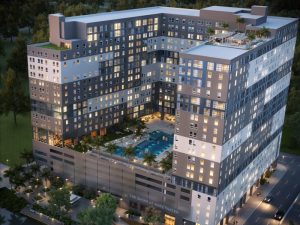 JV Secures $147M Loan for Florida Student Housing Project
Slated for completion in 2024, the community is adjacent to Florida International University.
Signature Supplies $115M Acquisition Loan on NJ Apartment Asset
Cammeby's International has nabbed $115.3 million of acquisition financing to purchase a multifamily property in Piscataway, N.J., near Rutgers University, Commercial Observer has learned.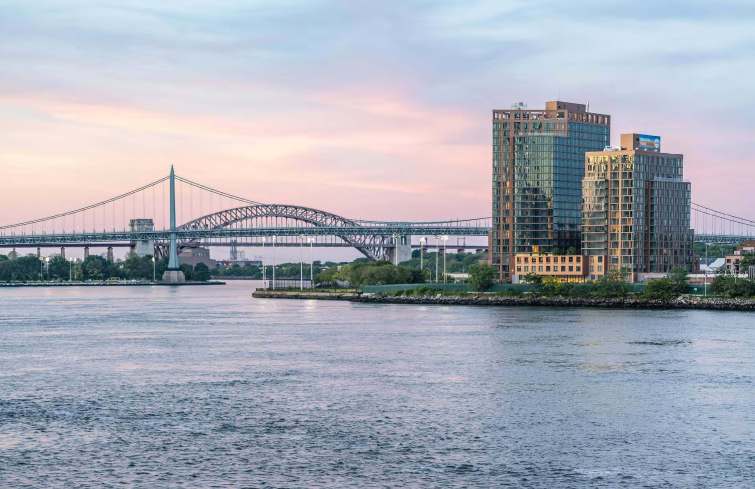 Signature Bank Refis Durst's Astoria Multifamily Complex With $128M Loan
The Durst Organization has landed a $127.5 million refinance for 10 Halletts Point, its newly constructed multifamily complex in Astoria, Queens, Commercial Observer can first report.
Contact Us
Do You Meet Our Minimum Qualifications?
1) $2,000,000 Minimum Loan Size (Applies to All Asset Classes and Financing Types)
2) Commercial Properties Only (No Single-Family)
3) Located in the United States
"*" indicates required fields