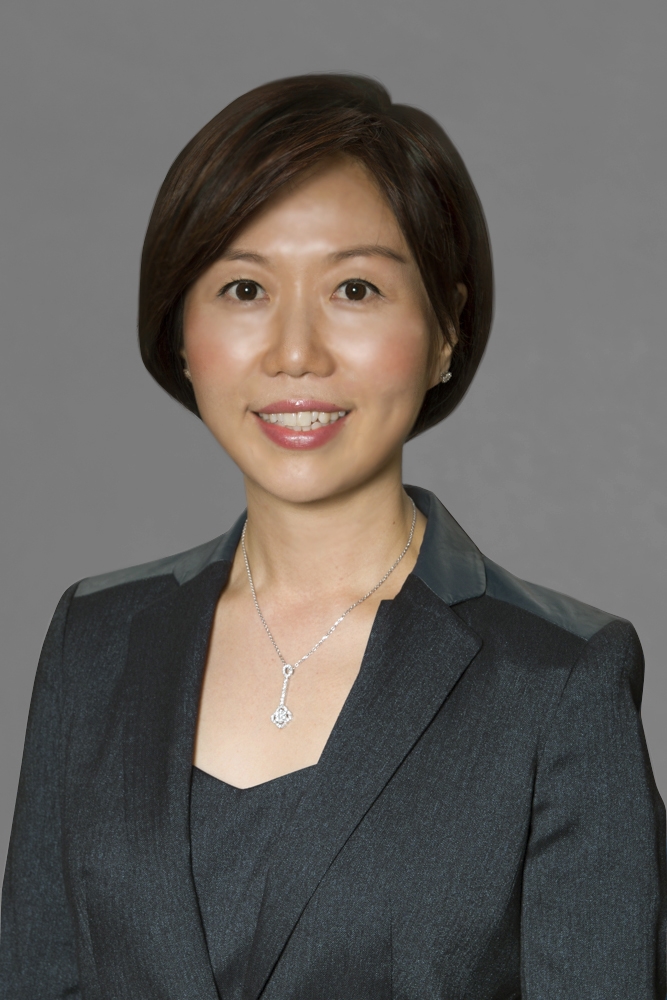 Helen Hwang
Senior Executive Managing Director
Helen Hwang is Senior Executive Managing Director at Meridian Investment Sales, LLC and is head of the Institutional Investment Sales Group. Ms. Hwang has executed over 100 institutional sales and recapitalization transactions nearly $30 billion in value. Prior to joining Meridian, in 2015, Ms. Hwang spent 16 years at Cushman & Wakefield as an Executive Vice President, as the head of NYC Investment Sales.
Ms. Hwang has worked on numerous prestigious sales assignments throughout her career, including The Denizen, 15 Park Row, 1 Union Square South, 1865 Broadway, 220 East 72nd Street, 22 River Terrace, 101 Murray Street, 400 Madison Avenue, One Court Square, 60 East 12th Street, 510 Madison Avenue, 511 Fifth Avenue, Glenn Gardens, the MetLife Building at 200 Park Avenue, 666 Fifth Avenue, the portfolio sale of Park Avenue and 850 Third Avenue, and the ground leases under 625 Madison Avenue, 2 Herald Square and 75 Rockefeller Center. For the sale of 88 Leonard Street, Ms. Hwang was honored with the Real Estate Board of New York's highest achievement, the 2012 Most Ingenious Sales Deal of the Year (Robert T. Lawrence Memorial Award).
Ms. Hwang has marketed significant New York assets for clients such as Africa Israel Investments, Ashkenazy Acquisitions, Capmark Financial, Daishin Securities, Dermot Company, Epic UK, Extell Development, Five Mile Capital, Istithmar, J.E. Robert Companies, Macklowe Properties, Paramount Group, Park Tower Group, Rockrose Development Corp, SL Green, Spitzer Enterprises, and Vornado Realty Trust. She has been a trusted strategic advisor to numerous domestic and international family offices, institutions and not-for-profits, including American Bible Society, Archdiocese of New York, Children's Aid Society, MTA, St. John's University, and Watchtower Bible and Tract Society of New York, and Fortune 50 Corporations such as Bank of America and Verizon.
Ms. Hwang has been presented with numerous awards over her career for both her professional achievements and charitable contributions, including the Top Broker of the Year by Real Estate Forum Magazine, a leading trade publication, CoStar's prestigious Power Broker of the Year award, Bisnow's New York Power Women award, Rebuilding Together NYC 's Patty Johnson Outstanding Leadership Award, and Friendship Circle's Humanitarian Award. She was also named one of the 50 Outstanding Asian Americans in Business by the Asian American Business Development Center. Ms. Hwang serves as Co-Chair of the Policy Think Tank and as Vice Chair of the Urban Land Institute's New York City Chapter and as an industry expert guest speaker for numerous conferences and some of the top REIT equity research teams in the nation, including Bank of America Merrill Lynch, ISI Group, FBR Capital Markets & Co, JMP Securities, and UBS.
Ms. Hwang received her Bachelor of Science degree from the Cornell University School of Hotel Administration (Real Estate Finance), where she graduated "With Distinction." She also holds a Master's degree in real estate investment and development from New York University. Ms. Hwang is a New York State Certified Real Estate Appraiser and is a New York and New Jersey Licensed Salesperson.