Mingle with Meridian
Join us on the evening of Monday, December 6th, 2021 to reconnect over food and drinks as we build momentum into 2022.
Chopin Ballroom and Terrace at the Encore
Monday, December 6, 2021
Time: 6:00 PM – 9:00 PM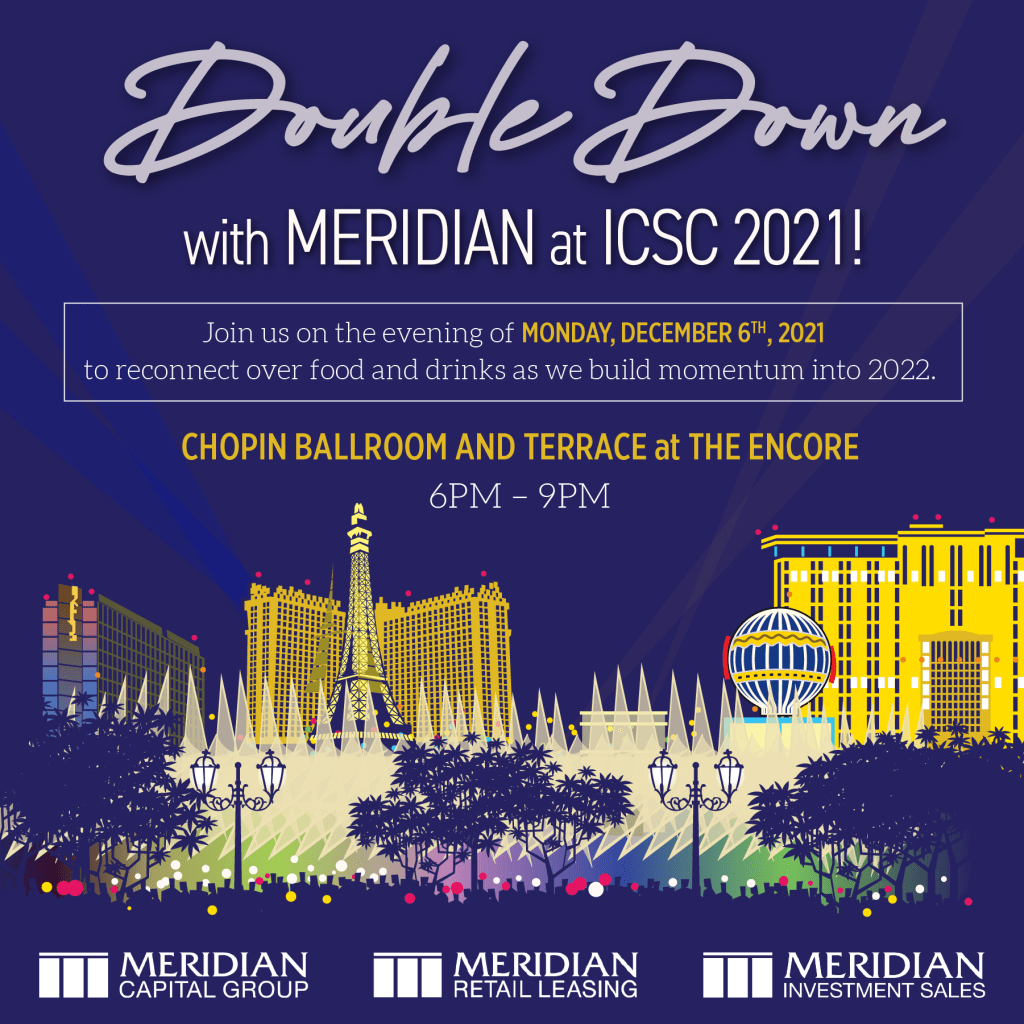 Register for Meridian's Double Down ICSC Event
Meet with Meridian
Interested in meeting with Meridian at the Las Vegas Convention Center?
See where and when to find us below.
Las Vegas Convention Center
Monday, December 6, 2021
West Hall
Booth #5732
Tuesday, December 7, 2021
West Hall
Booth #5732
Schedule a Meeting with Meridian