MERIDIAN'S 2023 NIC Spring CONFERENCE RECEPTION
Join Meridian's Senior Housing & Healthcare Team at Lumi for our Spring NIC Reception. We're kicking off the conference on Tuesday evening, February 28th before NIC begins.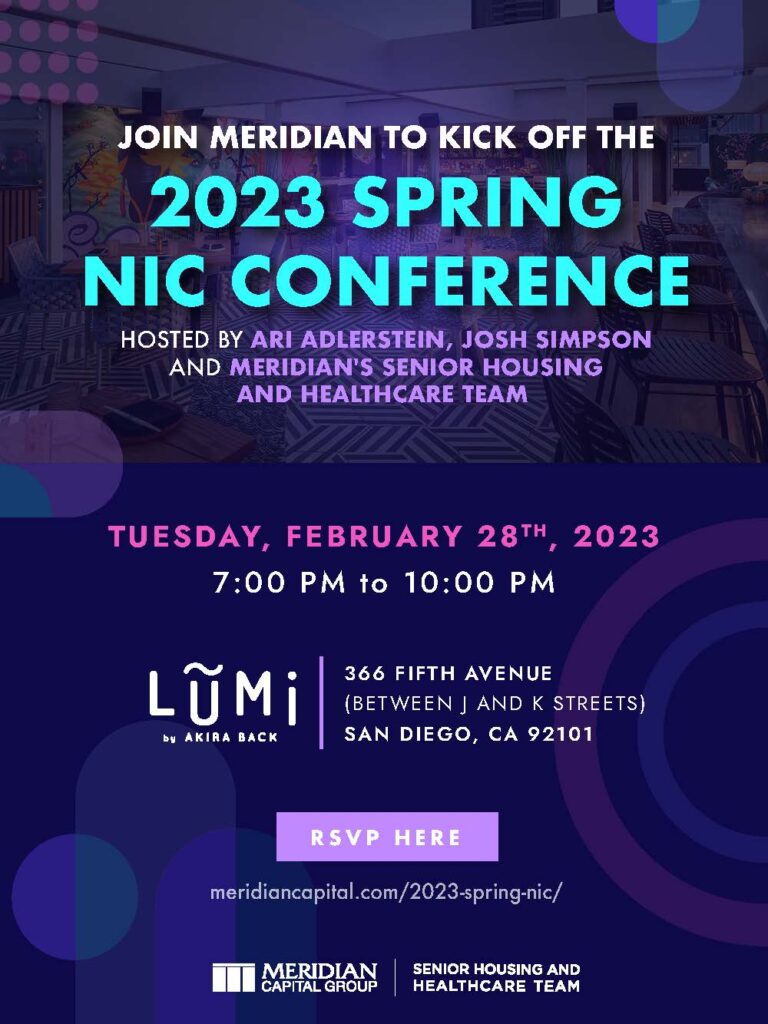 Register for Meridian's NIC Spring Reception
Meet with Meridian
If you're interested in scheduling a meeting with Meridian at NIC, please complete this form and indicate your preferred time in the message section.
Marriott Marquis San Diego
Wednesday, March 1st, 2023
8AM – 5PM
Marriott Marquis San Diego
Thursday, March 2nd, 2023
8AM – 5PM
Schedule a Meeting with Meridian
"*" indicates required fields