Taste of the towns
Join Meridian on the evening of Tuesday, January 18th to enjoy featured cuisines from around the country and celebrate the growth of the multifamily industry heading into 2022.
Grand Ballroom
Tuesday, January 18th 2022
Waldorf Astoria Orlando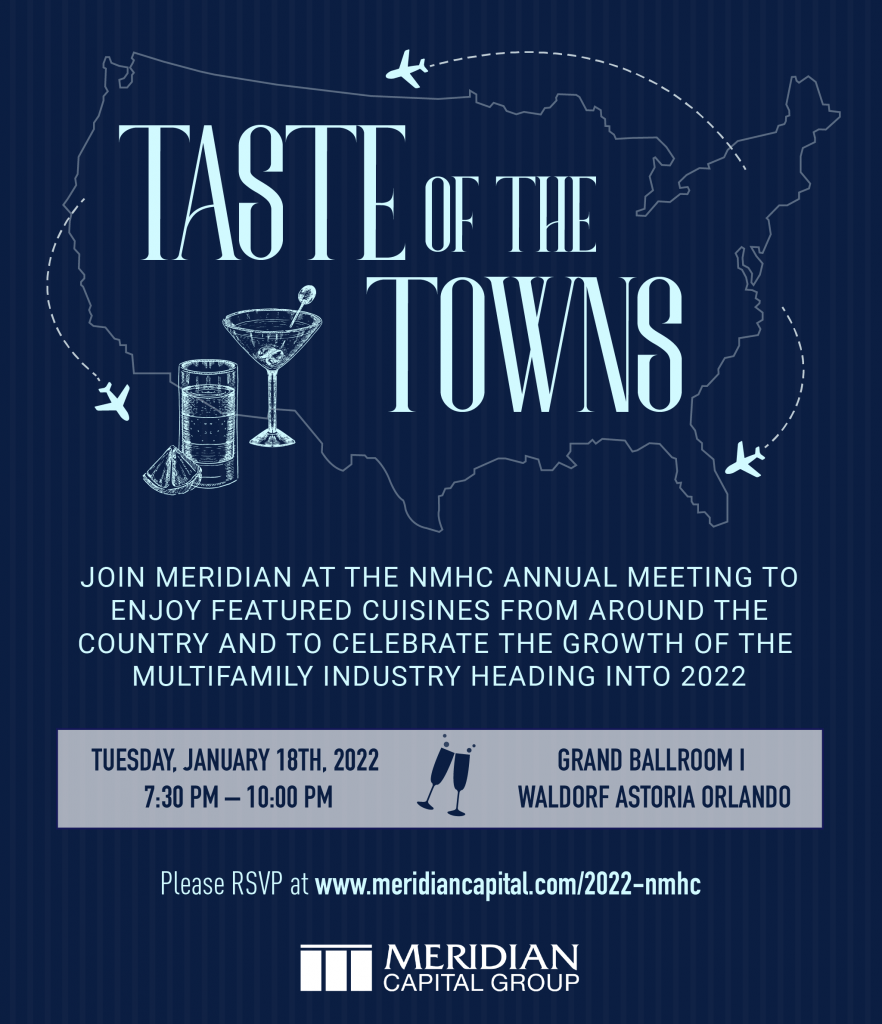 Register for Meridian's Taste of the Towns Event
Meet with Meridian
If you are interested in scheduling a meeting with Meridian at the 2022 NMHC Annual Meeting, please complete this form and indicate your preferred time in the Message section.
See where and when to find us below.
Waldorf Astoria Orlando
Tuesday, January 18th, 2022
Wednesday, January 19th, 2022
Schedule a Meeting with Meridian