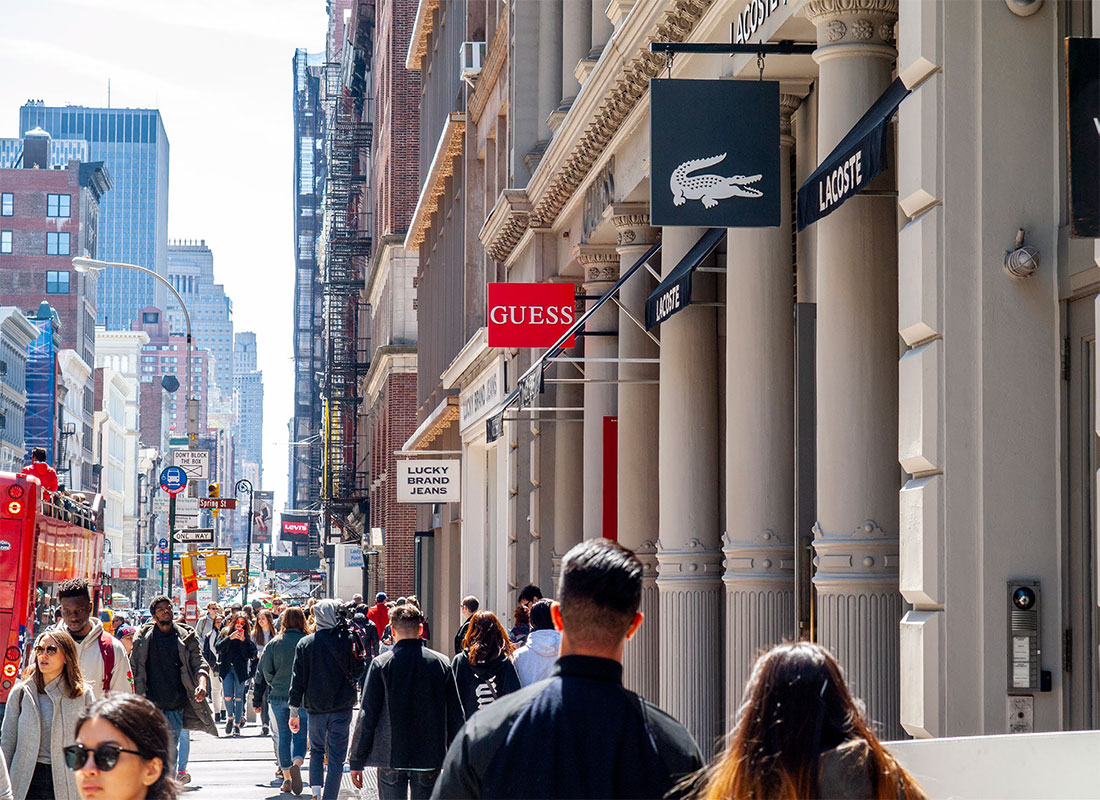 We Keep Leasing
Meridian's retail leasing team has historically negotiated over 10 million square feet of restaurant and retail leases, using this volume and momentum to serve as the single point of contact for both landlords and tenants seeking retail leasing and advisory services.
Contact Us
Welcome to Meridian Retail Leasing
Meridian's retail leasing team understands the market, knows the active operators, and cultivates targeted opportunities for each asset to achieve favorable results for our clients. Our retail leasing knowledge is further supported by the company's unparalleled access to information and comparables via the firm's debt capital markets and investment sales businesses, providing clients with exceptional service and in-depth market insights.
Clients turn to Meridian to bring a targeted and proven approach to tenanting space. Meridian's team has negotiated category-defining leasing transactions including: 1Oak, Hunt & Fish Club, John Fraser's "Nix," Zuber & Company, Gold Bar, Spring Natural, Scarpetta, Livly, and Reade Street Prep, to list a few.
Meet Our Retail Leasing Team
With decades of experience, Meridian's Retail Leasing team negotiates more than 100 retail leases each year in buildings owned and managed by some of the city's most prominent landlords. Shouldn't you be working with Meridian Retail Leasing?
Meet the Team
Our Services And Differentiators
Landlord Advisory Services
Create a customized marketing strategy that highlights the unique selling points of your retail space
Identify the ideal tenant by promoting your property to our vast network of contacts at national chains and emerging brands
Screen potential tenants to ensure they will maximize income while minimizing risk
Unlock the maximum value of retail space by repositioning it to increase cash flow
Help identify the ideal tenant for new developments at the outset
Tenant Advisory Services
Successfully identify premier retail spaces in New York's most vibrant neighborhoods based on business needs
Support in negotiating New York City's zoning and regulatory environment
Build on our proven track record representing a diverse group of tenants, from national retailers to new brands
Conduct a financial analysis, negotiate lease terms, and handle transaction management on your behalf
Implement the latest technology to evaluate the local market, trends, and demographics
Strategic Consulting
Evaluate the layout, potential uses, and division of space to maximize value and attract the desired tenant mix
Analyze and target specific tenants in line with ownership's business plan for the asset
Efficiently aid in the management of third parties and other advisors to ensure an expedited process and advantageous outcome
Engage with our colleagues in the investment sales and debt capital markets divisions to achieve specific property-level value creation and financing objectives
14 EAST 58TH STREET
Ground Floor: 1,956 Square Feet
Second Floor: 1,956 Square Feet
Third Floor: 1,544 Square Feet
Cellar: 1,577 Square Feet
Total: 7,033 Square Feet
Asking Rent
$650,000 Per Year
Comments
Former flagship restaurant space – some infrastructure in place (walk-in refrigerator, bathrooms, fully vented kitchen and floor drains)
Currently vacant
Restaurant use acceptable
NNN building
No key money
1068 Second Avenue
Ground Floor: 1,600 Square Feet
Basement: 1,000 Square Feet
Total: 2,600 Square Feet
Asking Rent
$20,000 Per Month
Comments
Former Paname Restaurant
Vent and gas in space
12-ft high ceilings
Column-free
ONE WALL STREET COURT
Ground Floor: 5,000 Square Feet
Mezzanine: 2,500 Square Feet
Lower Level: 5,000 Square Feet
Total: 12,500 Square Feet
Asking Rent
$1,200,000 Per Year
Comments
Duplex restaurant space that can be divided
Now vacant and ready to lease
Located at the base of the frequently photographed Cocoa Exchange Building, one of New York City's few landmarks similar in shape to the Flatiron Building
Twelve new windows are being installed along Beaver and Pearl Streets in the lower level
31 WEST 21ST STREET
Ground Floor: 4,500 Square Feet
Lower Level: 4,500 Square Feet
Asking Rent
$125 Per Square Foot
Comments
Fully built Restaurant
Vented Kitchen
High Ceilings
Prime Flatiron Location
2333 Broadway
Space 1: 1,100 Square Feet
Space 2: 1,500 Square Feet
Space 3: 1,500 Square Feet
Space 4: 900 Square Feet
Asking Rent
$125 Per Square Foot
Comments
Landlord to install vent and gas for restaurant use
Prime Upper West Side corner
High foot traffic location
Beautifully built-out store
Contact Us